How to use
What the heck is a simmer mix?
A simmer mix is made from dried botanicals that you simmer on your stove top. As the water simmers, it releases the natural fragrance from the mix and your home will smell amazing.


What the heck is a simmer medley?
What the heck is a simmer melt?
How do you use a simmer mix?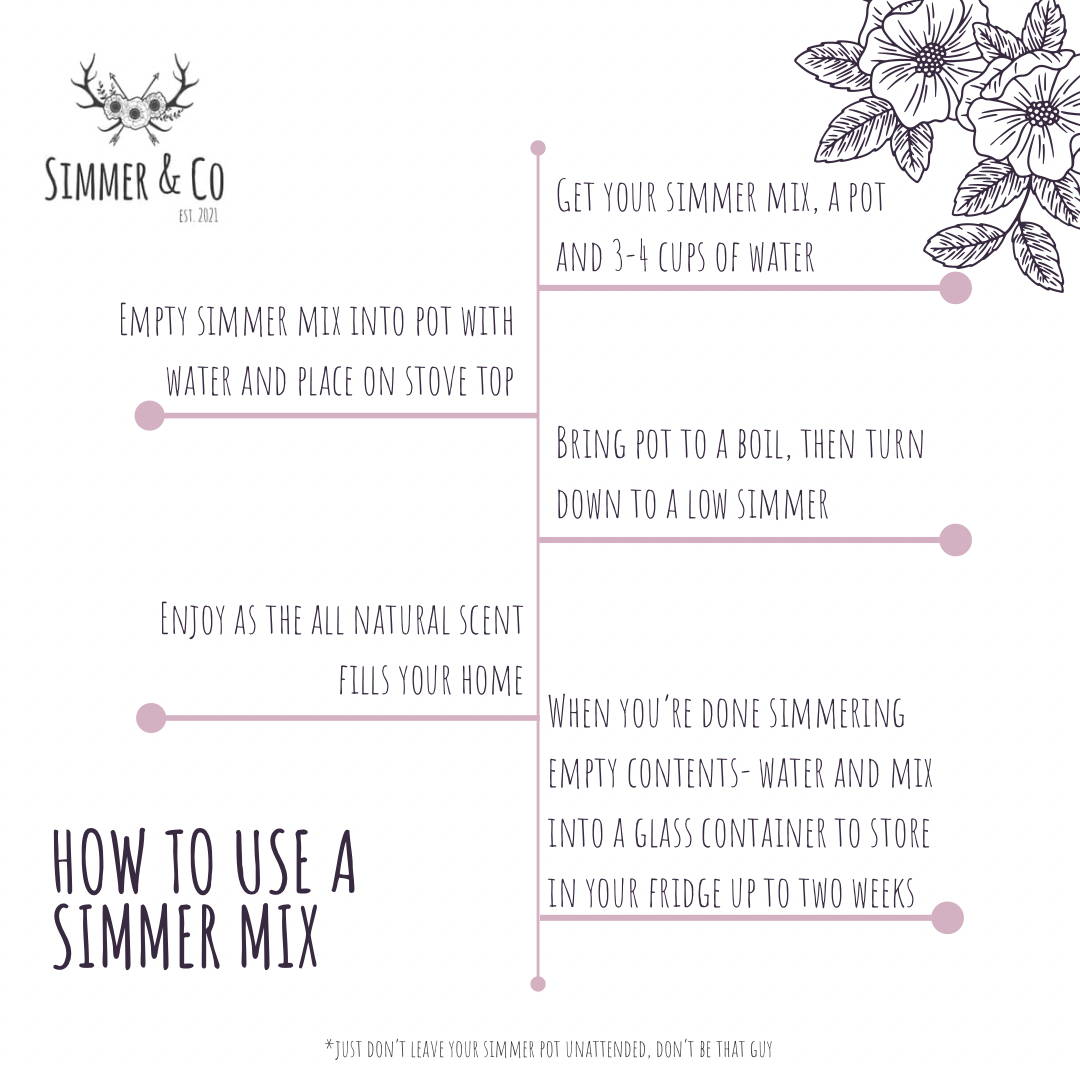 How do you store a simmer pot after use?
Empty your pot- water and all contents into a glass container with a lid to store in your fridge. You can store it up to 2 weeks and use as many times as you like during that time. Just smell before use, and if it smells good, keep simmering!


How long is a simmer mix good for?
 Unused, in the package, the simmer mix is good up to a year. Open and used, up to 2 weeks stored in the fridge in a glass container with lid. You can also freeze your used simmer mix and reuse it multiple times over a few months. 
If you have any other questions, feel free to email us at simmerandco.ab@gmail.com