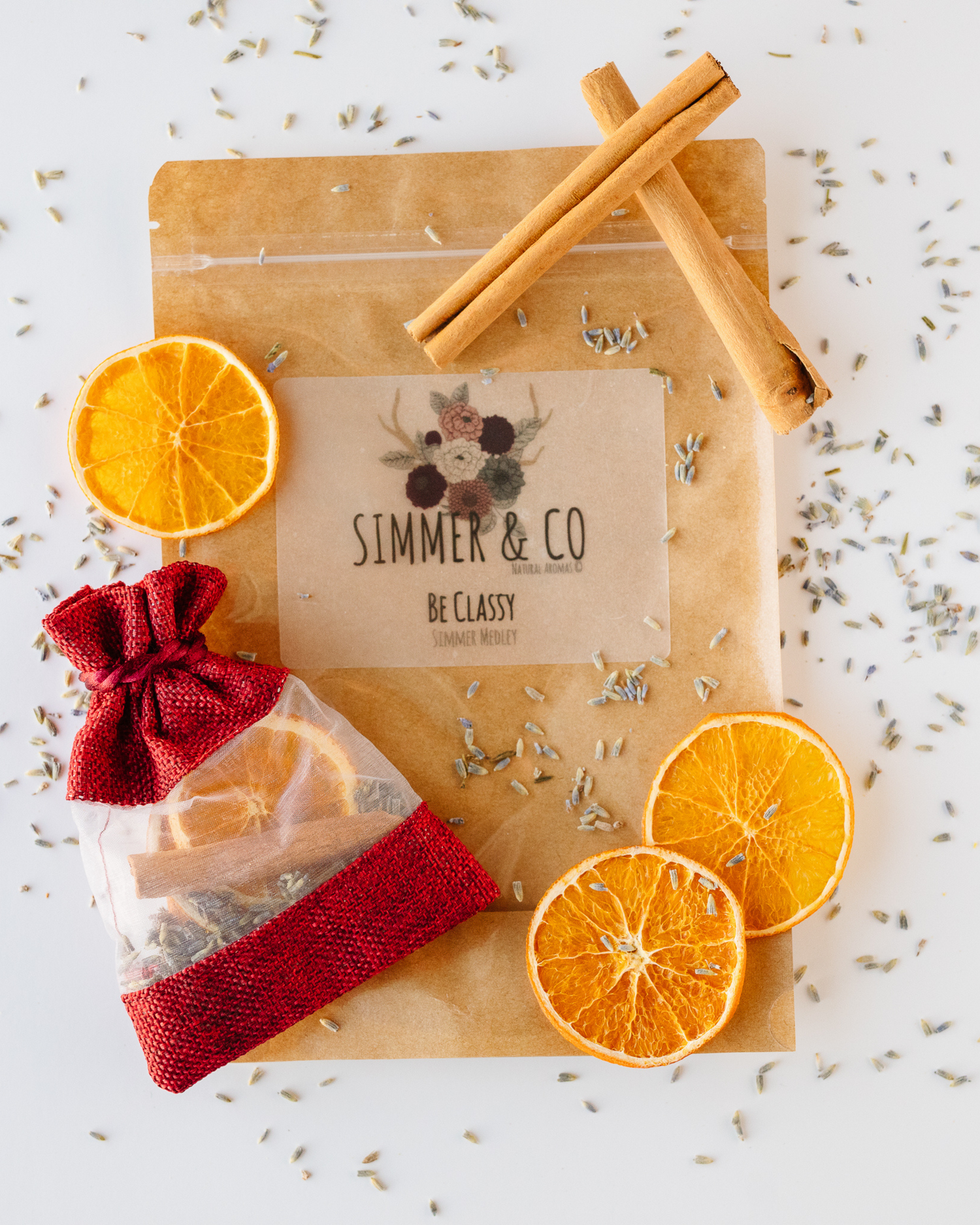 What the heck is a simmer medley?
A simmer medley is a collection of dried botanicals, natural organic fixative powders and essential oils. Read below on where we love to use our medley's and shop our handmade Simmer medleys.
Shop Here
Read below and learn how easy it is to add natural aroma to your home with our simmer medley
Place in a dresser drawer

The medley will gently scent your clothing and release a beautiful aroma when you open the drawer
Put one in shoes

Combat stinky foot odors naturally. Place a medley in shoes when stored in the closet.
Hang a medley in your vehicle

Hang a medley sachet on your rearview mirror and enjoy the aroma every time you drive.
Refresh the scent

Gently squeeze or shake the medley to release more natural aromas and enjoy for even longer!

100% Natural Home Fragrance

We only use pure, real botanicals. Nothing synthetic. Why is this important? Because synthetic fragrances can contain toxins and chemicals.

Handmade in Canada

Every thing is handmade in our shop in Lethbridge, Alberta. We curate and select the finest botanicals to make beautiful, natural aromas.